The AIP OG Label NFT memorializes the launch of Ape-In Productions (AIP) – the first metaverse based record label, entertainment company, and talent agency. The token includes access to ApeSh!t, the debut track by TheZoo – a hip-hop group made up of Bored Apes who have found their voice by channeling their collective talent, energy, and spirit, and is produced by none other than music legend Timbaland!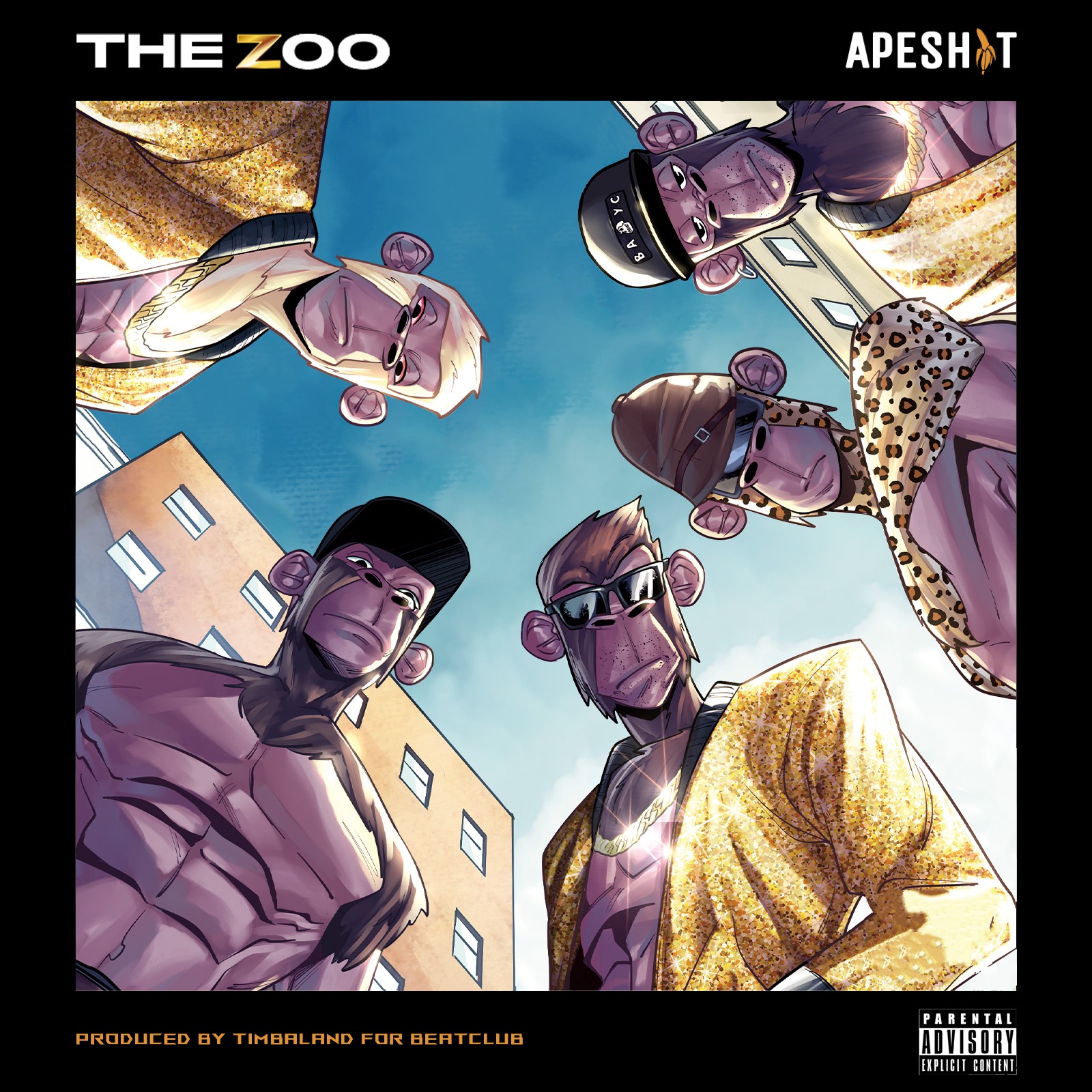 The token also incorporates custom art by Myth Division, special extras, and a roadmap chock full of utility and value to allow the token holder to engage with the artists, the label, and music community like never-before. AIP, TheZoo, and Timbaland are busting on the scene with this ground-breaking piece of artistry and there is so much more to come!
Mint FAQ:
Mint Date: 11/17 or Before
Quantity: 3,000
Price: 0.25E + gas (which we are looking to minimize via our smart contract)
Minting will take place on this website
Whitelist FAQ
First-Come, First Serve
Whitelist will be closed once it is full
Whitelist Pre-sale Period will begin at noon EST on 11/16 and will continue for 24 hours
Register here for the Whitelist → apein.com/whitelist
We will exclude bots and those trying to game the system
To find out for sure if you are on the Whitelist, simply attempt to mint during the Whitelist Pre-sale Period (24 hours beginning 11/16 at noon EST)
What is included?
AIP OG Label NFT holders don't just get a dope Ape!Shit single but rather a key to the AIP community.
What are the benefits?
AIP OG Label NFT holders don't just get a bangin' Ape!Shit single and artwork (which is a dope collectible in its own right), but rather a key to the entire Ape-In community.
We will be providing token holders with access to additional music and artwork, merch (both physical and digital), and all sorts of exclusive community events, such as online studio sessions and metaverse concerts.  Plus you will get VIP access to our community via Discord and other platforms where you will get to engage, communicate and potentially collaborate with other creators, artists, singers, producers – including Timbaland himself!
And possibly the most exciting aspect for the Board Ape community, OG Label NFT holders will also have the ability to add their BAYC, MAYC, and BAKC NFT's to the Ape-In Talent Pool, where those NFTs may get selected for use in music, animation, and more.  If selected, there will be licensing fees and other revenue opportunities provided to the token holder. Creative use will likely increase the value of your Apes, Mutants and Doggos will go up in value as they become more recognizable!
So step into the studio and welcome to the show.  We are all going to make it… together!